In Store Interactive Displays That Prompt Conversion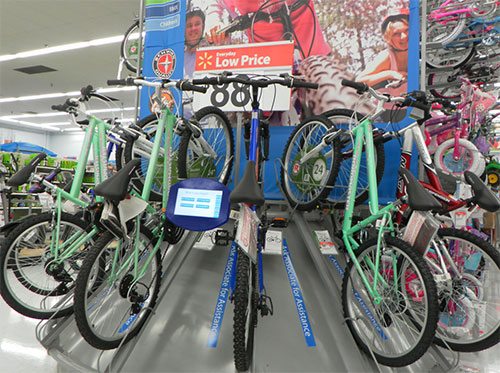 Specializing in shopper facing Touchscreen Sales-Assist Solutions for Retail and Touchscreens for Health, Wellness and Guest Services
We create extraordinary touchscreen and Smartphone technology experiences through proprietary enterprise software and hardware solutions to create well reasoned decisions
Our Solutions set up a digital bridge and provides an Informational/Transactional conduit between the parties
We provide monitoring of every shopper engagement, including every touch and the gathering of un-extrapolated data about product and services
On Location Marketing: Educates and markets products to customers driving incremental sales
Leader in Touchscreen Algorithmic Solutions
Turnkey touchscreen and smartphone technology solutions with custom interface and decision tree software
Hardware, fixtures, logistics and installation with solution monitoring
Content management and reporting on insightful data
Application based software capable of operating with or without Internet connectivity
Proprietary technology suite to include a custom device operating system, device management suite and reporting analytics suite
Wi-Fi networking and 4G capable
All touches captured in a database
Reporting portal provided to view results by location
Video attractor loop displayed when device is idle to draw shopper attention
Product selector with decision tree about product features, specifications, recommended accessories, promotions, financing and product care to help shopper select and decide
Dot-com & store inventory database integration with touchscreen to extend the shelf and bring online assortment to store with ordering capability
Asset delivery: Shoppers can export data to mobile devices thru email, text, QR code and NFC (proximity technology)
Speed checkout using barcodes ported to mobile devices
Proximity alerts to shoppers within range of touchscreen
24/7 telemetry, monitoring, and alerts to ensure no dark screens
Managed dynamic beacon technology
Algorithmic Results: Increased Sales & Engagement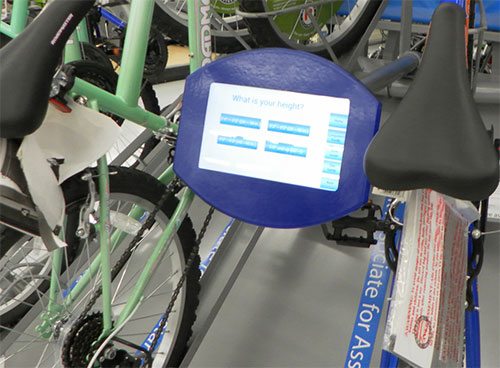 Integrating customer facing in-store touchscreen and other technologies to enhance the shopper assisted-buying experience increases product sales and brand awareness. Touchrate Increases Sales, Capture Insights and Minimizes Merchandise returns with Touchrate IP on-location. We can deliver a strong ROI.  We provide end to end solutions as a One-Stop-Shop scaling thousands of units on time and within budget from creative to deployment.
Clients have shown a significant double-digit sales growth. In fact, further creative tweaking of the interface via 4G data transmission on our tablets increased shopper engagement and feedback by 250%. On-location marketing for a leading a consumer package goods company shows one out of 5 shoppers are interacting with touchscreens. Additionally, 20% left their Email in exchange for an asset or promotion while product sales increased 60 – 340%.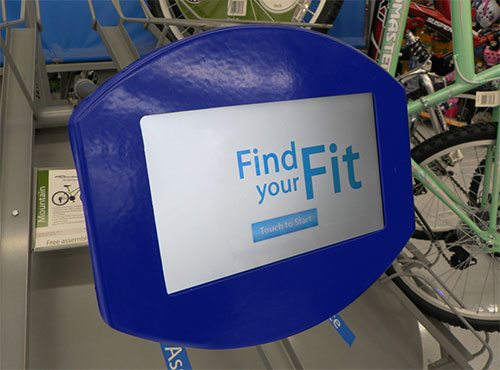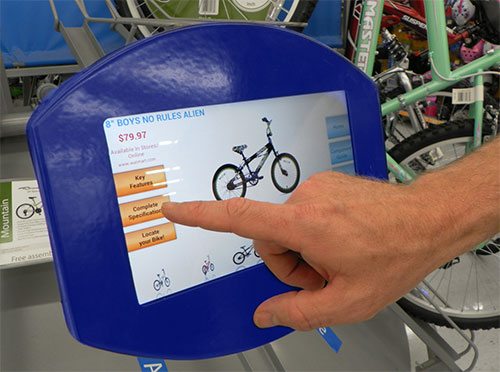 The Self-Help Sales-Assist Solution embedded in a display with Decision Tree Software created an increase in sales with a 400% return on investment and minimized returns. Shoppers are better informed after using a tablet and are upsold more easily buying more expensive products over stores that did not incorporate the solution.