ENGAGE | DECIDE | REPORT

Extending the marketing pitch and limiting buyer resistance by providing interactive shopper engagement with creative touch-screen solutions, 4G connectivity and more. Ask about recent award winning interactive aisles solutions.

Virtual 
Concierge
Touchrate's Virtual Concierge is a unique mobile on-demand Chat Bot developed to create a personalized experience offering information and services to Guests of Hotels & Resorts.
The Chat Bot can transform a Guest's stay as a Virtual Assistant by providing reservations and a calendar of events to include dining, recreation, local entertainment and other guest information.
No other fully-managed, digital turn-key solution exists for Hospitality operators wishing to launch end-to-end on-location personalized hospitality services.
Touchrate provides the opportunity to brand the Virtual Concierge Network, thus reducing considerable time-to-market and investment in application and front-end design for such a digital service.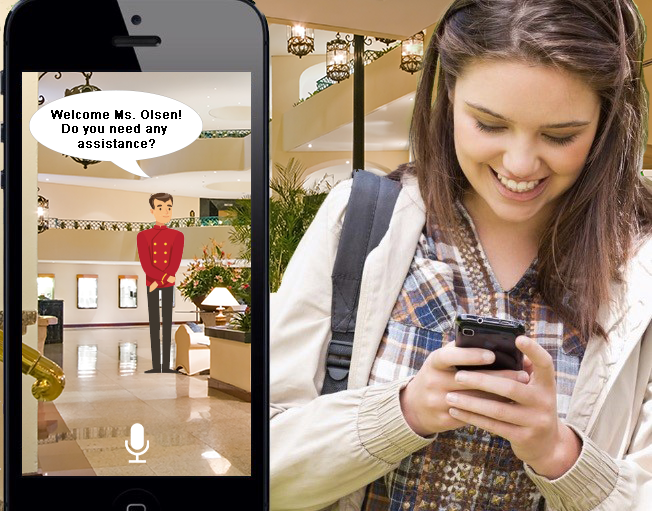 Retail Sales-Assist:
This solution engages shoppers with a "decision tree" series of questions. The shopper can touch, select and apply preferences at the point of the buying experience and as a result of being better informed crosses the threshold of buyer resistance. Retailers can convert shoppers to buyers in the aisle. Inventory data and response analytics are transmitted with 4G connectivity.
In-Aisle Retail Chat Bot
Touchrate's in-aisle Retail Chat Bot is a unique mobile on-demand service developed in response to competitive online challenges by delivering product information content, marketing, reviews and personalized shopper guidance. The Retail Chat Bot transforms a shopping event by offering a Virtual Personal Shopper optimizing situational awareness and social cues with contextual knowledge for a innovative user experience in Retail, Healthcare and Guest Services.
No other fully-managed, turn-key solution exists for operators in developing markets wishing to launch an end-to-end on-location personalized service addressing unique competitive challenges.
Touchrate provides the opportunity to brand the network, thus considerably reducing the time-to-market and investment in application and front-end design and development.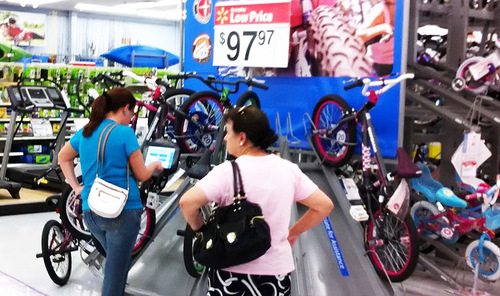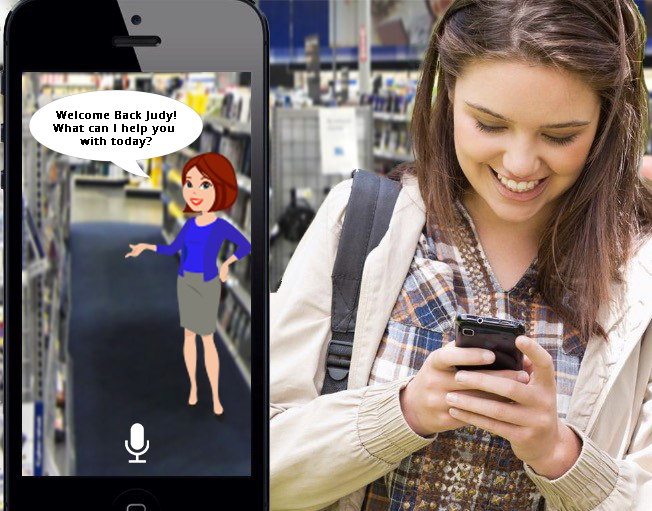 Retail Marketing-Assist:
This solution provides an interactive shopper engagement platform that pushes video, sound, captures insights, e-mail and text addresses allowing the shopper to receive recipes, coupons, promotions and QR codes to socialize with recipient's friends and family.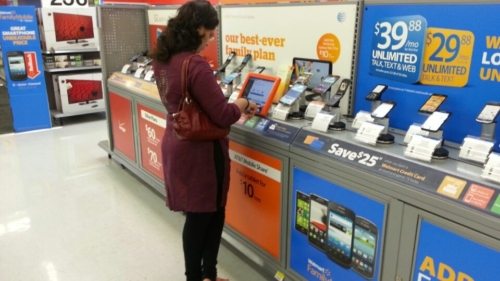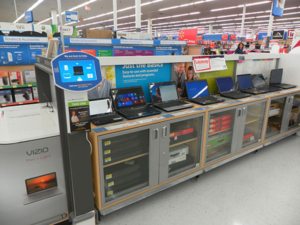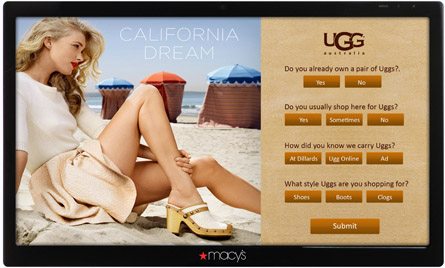 Retail Shelf Touch:
This is a smaller configuration of the Retail Marketing/Sales Assist Solution with a 4G connectivity on a 5-7 inch touchscreen and provides in-aisle at the shelf in front of the product. Embracing shoppers with interactive video, prompting a call to action in the aisle at the point of decision creates a reason for shoppers to interact with the product, further engaging them to make a purchase.
Split-Screen Touch Solution:
This configuration is suitable for End Cap or freestanding displays. It embraces the shopper with a larger "touch split screen" showing dynamic pictures and video. At the same time, an interactive portion of the touchscreen provides assets like 'How To' videos, coupons, samples, promotions and other initiatives in exchange for emails, texts, insights and most importantly a call to action.

Product Selector:
The Product Selector catalogue can be maintained and managed by a content management and reporting system for a multiple of stores all with varying inventory selections.
Pulse Survey Platform:
This insights program enables the gathering of shopper insights and polling in real time. Change questions and style design on the fly with the content management system.