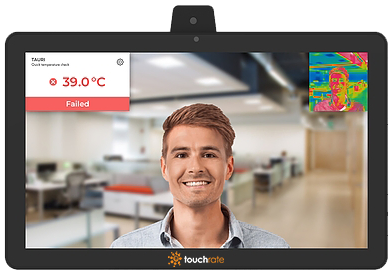 Create A Safe Environment While Providing Peace Of Mind For Associates And Guests
The system is calculated with an algorithm to detect body temperature within 1 second.
TempCheck Devices can screen people in many areas such as offices, stores, gyms, schools, banks, theaters, restaurants, entertainment and sports venues, distribution centers and retirement living facilities or wherever people gather.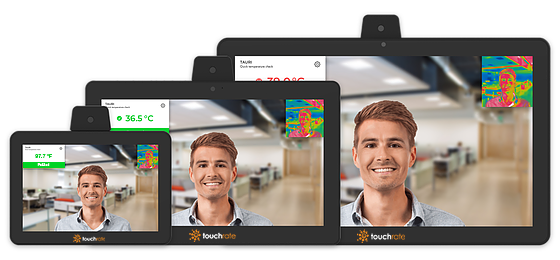 TempCheck Sentinel: Passive Screening
The TempCheck Sentinel is a no-contact infrared thermal imaging system, scanning passersby as they approach.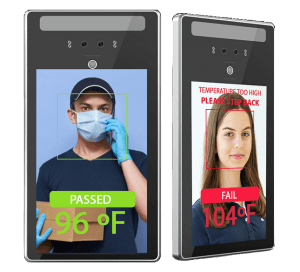 TempCheck Sentry: Active Screening
The TempCheckplus Sentry is a no-contact infrared sensing temperature screening system using Facial Recognition.
Features
TempCheck Sentinel
TempCheckplus Sentry

4776 New Broad Street, Suite 250
Orlando, FL 32814
Copyright 2019 Touchrate LLC