One of the largest grocery and specialty retailers in the U.S. recently invested in providing wi-fi at all of its locations, paving the way for new technology and an ability to further engage its members and enhance service levels. In particular, the retailer saw an opportunity to offer Touchrate's touchscreen solution at the point of purchase to leverage its in-store sampling program, which showcases product suppliers and creates impactful brand interactions

THE SOLUTION:
The retailer required a cost effective solution to help establish more meaningful engagement with members at it's sampling stations while ultimately elevating the experience to the next level. They began using Touchrate within select U.S. locations as a vehicle to provide greater value to its suppliers. Their strategy for success included the following outcomes:
Motivate Purchasing Decisions
Increase Product Velocity
Enrich the Interaction Between Cart Employees and Members
Deliver Real Time Customer Insights to Suppliers to Foster More Relevant Offerings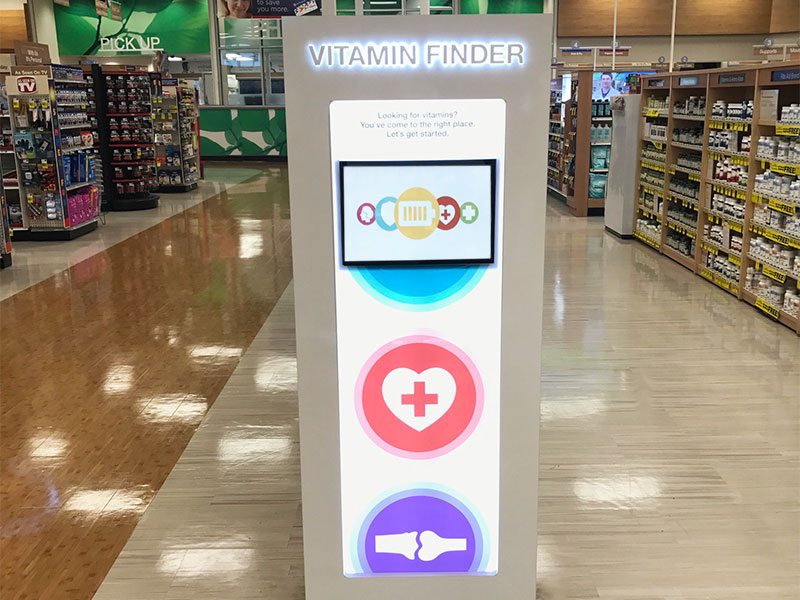 PROJECT OBJECTIVES
Design and Deploy an Interactive Technology Solution to Capture Real-Time Feedback About Product Samples
Share Feedback and Insights Directly with Brand Suppliers
Enable Each Supplier to Customize Marketing Messages
Develop a Mounting System That Affixes the Touchrate Devices Directly to the Sampling Carts
THE RESULTS:
The specialty retailer sets the standard for excellence in customer service, including offering one of the industry's most effective in store sampling programs. With the implementation of Touchrate, they met their objectives to elevate the overall member experience and to deliver an interactive marketing and insights platform for its suppliers.
Up to 20% More Program Participation with Touchscreens
Increased Product Velocity up to 60%
Built Brand Equity and Drive Buying Results
Captured Real-time Shopper Insights
Enhanced Engagement and Quality of Brand/Product Interaction Between Cart Employees and Members