Retail & CPGS
Working alongside the world's leading retailers, we've developed one of the most interactive in-store touchscreen platforms for engaging consumers at the point-of-experience – where it matters most.
Touchrate's embedded algorithms immediately begin building brand loyalty, capture valuable consumer insights and motivate buying decisions. From product promotions and insights to mobile marketing and loyalty programs, the possibilities are endless with Touchrate's adaptable retail platform.
The Interactive Aisle becomes the Silent Associate
The Interactive Aisle becomes a Sales Associate providing a Frictionless Shopper Experience. Touchscreen platforms in-aisle with brand messaging attract interest for engagement to help shoppers find and qualify products for selection offering reassurance for conversion. Product and information are provided with ratings and reviews on interactive platforms based on a shopper's inquiry. Shopper selection simultaneously triggers lighting on the shelf to locate the chosen product at the SKU level. Facial recognition and/or voice activation can be used to prompt further product and brand interest.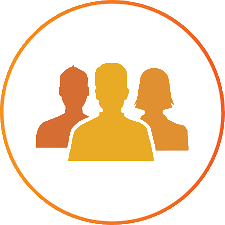 250% increase in shopper engagement
Clients showed significant double-digit sales growth. Further tweaking of the interface increased shopper engagement and feedback by 250%.

Double digit sales increase
When it came to in-aisle marketing on touchscreens for a leading consumer packaged-goods company, 20% of the shoppers left their email addresses in exchange for an asset or promotion. Touchscreens with algorithms showing a path to purchase increase sales by double digits.
Brand Marketing In-Store
Allowing Brands to combine their marketing under the merchandising umbrella in-store has proven to be successful. Like our innovative solutions, everything is not one size fits all. If brands are given liberty to leverage technologies to extend their marketing in-store, shoppers will receive product information, ratings, reviews and an algorithm for a path-to-purchase.

4776 New Broad Street, Suite 250
Orlando, FL 32814
Copyright 2019 Touchrate LLC